Der 2011 gegründete Liechtensteinische Hochschulsportverband (LHSV) ist die Dachorganisation für Hochschulsport in Liechtenstein. Er fördert und koordiniert Aktivitäten in diesem Bereich in Liechtenstein und pflegt Partnerschaften zu nationalen und internationalen Sportorganisationen. Der LHSV ist international Mitglied im Internationalen Hochschulsportverband (FISU) und der europäischen Kontinentalorganisation EUSA und Vertritt Liechtensteinische Interessen in den Gremien der Organisationen.
The University Sports Federation of Liechtenstein (LHSV) was founded in 2011 is the umbrella organization of all university sports in Liechtenstein. It promotes and coordinates university sport activities in Liechtenstein and fosters partnerships with domestic and international sporting organizations. LHSV is internationally member of the International University Sports Federation (FISU) and the European University Sports Association (EUSA) and represents Liechtenstein at their bodies.
Aktivitäten / Activities
Der LHSV organisiert einerseits, in Zusammenarbeit mit der Universität Liechtenstein auf laufender Basis Sportevents und Teilnahmen an Wettkämpfen in der Region, andererseits zeichnet der LHSV aber auch für die Beschickung der Universiaden, Studentenweltmeisterschaften und Europäischen Universitätsspiele verantwortlich.
The University Sports Federation of Liechtenstein, on the one hand organizes multiple sport events a year, mostly in cooperation with the University of Liechtenstein, on the other hand LHSV is also responsible for Liechtenstein's participation at international University Sport Events such as the Universiade, World University Championships and European Universities Games and Championships.
Organisation / Organisation
Der Liechtensteinische Hochschulsportverband ist als Zusammenschluss der Liechtensteinischen tertiären Bildungseinrichtungen organisiert, welche auch seine Mitglieder sind.
Dazu zählen
Laut Statuten entsenden diese vier Institutionen jeweils einen Vertreter zur jährlichen Delegiertenversammlung, welche den Vorstand auf zwei Jahre wählt, der den Verband vertritt und die operative Führung des Verbandes innehat.
The University Sports Federation of Liechtenstein is an association of Liechtenstein's institutions of higher edication, which are also LHSV's members:
According to the statutes, each member is entitled to send one delegate to the yearly assembly of delegates, which is the body to elect the board. The board is responsible for the representation of the federation and the operative management.
Vorstand / Board
Präsident / President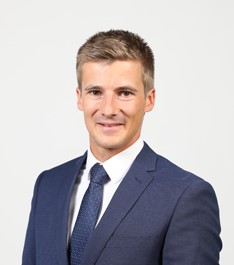 Manuel Hug 
manuel.hug@lhsv.li
---
Generalsekretär / General Secretary

Roland Wallis 
roland.wallis@lhsv.li